Homeopathy is a type of complementary medicine that uses natural remedies. Good reasons to schedule a homeopathic consultation include wanting to get relief from an acute health issue, improve your quality of life, or promote mind-body healing from a deep level.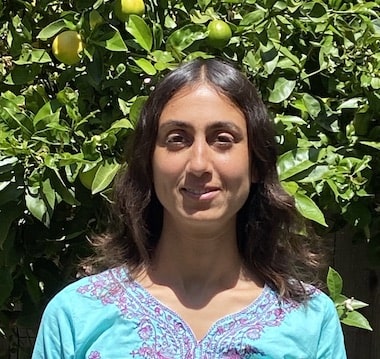 Ameeta is a homeopathic practitioner in the Bay Area who provides high quality, individualized care for adults, teens and children. She is a caring person who enjoys helping people improve their quality of life. She has been in practice since 2014. More information is available
here
.
"I am now convinced of the efficacy of homeopathy. The remedy helped reduce many of my symptoms. I am very grateful for Ameeta's patience, knowledge and professionalism. I tried lots of other treatments but nothing was working. I am not a fan of accupuncture or western medications. My homeopathic remedy is pain free and has no adverse side effects. I also feel the effects of the remedy improving my mood and energy level. Thanks Ameeta!" -Flo, age 25
"Ameeta really helped my 6 month old daughter alleviate her teething pain. She first asked us for her symptoms in detail and then gave us two tiny pills that worked miracles and gave my daughter almost instant relief from her pain. I would definitely recommend her to anyone looking for a great homeopath." -Neha, age 32
"I used to think that the irregularity of my menstrual cycle was something normal and the discomfort I experienced during my period was something every female just has to accept. I was surprised & amazed after seeing Ameeta and taking the remedy. I found out that it's something we can do something about! Now I have regular cycles, and 90% of my discomfort has disappeared." -Margaret*, age 46
[* indicates name has been changed]
"In an often traumatic healthcare system, homeopathic treatment from Ameeta is gentle, caring and shockingly effective. The seemingly endless list of my health concerns ranging from chronic muscle and nervous system pain and fatigue, to symptoms of my bipolar disorder, to my digestion of milk products, has been addressed and all symptoms dramatically improved. A short list of suffering from health challenges? I could have never imagined or expected such relief. I am deeply grateful to Ameeta for a new quality of life. Her efforts and patience go above and beyond to provide quality treatment and care." -Megan, age 29
More testimonials are available
here
Ameeta will listen to what is bothering you, ask about relevant details and then select a natural homeopathic remedy. She will then follow up to track progress and provide continuing care.
Homeopathy is based on the understanding that a small stimulus can prompt your own innate energy, also called qi or "chi," to move in the direction of a healthier, more balanced state. In other words, homeopathy can help optimize your natural ability to heal from both recent and longstanding health issues!
Homeopathy has been very helpful for:


Curative Path Homeopathy
2901 Shattuck Ave, Suite C
Berkeley, CA 94705
(510) 277-0189
Frequently Asked Questions
Services provided by Curative Path LLC are not licensed by the State of California, and are complementary to services licensed by the State of California. Curative Path LLC does not employ any licensed physicians. Homeopathy services are provided in accordance with California SB 577 (Business and Professions Code Sections 2053.5 and 2053.6).